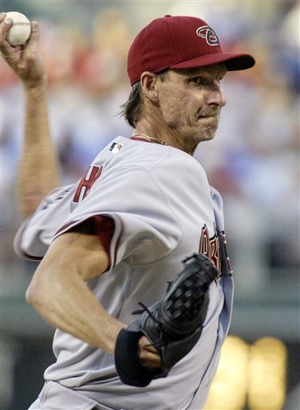 The San Francisco Giants signed future Hall of Famer, Randy Johnson, to a one year contract worth $8 million. The deal could included a $2.5 bonus if Johnson is effective.
Randy Johnson is only 5 wins away from 300. He has a career 3.26 ERA in 21 seasons in the Major Leagues. Johnson has 4,789 strikeouts, good for second on the all time list, behind only Nolan Ryan.
Johnson, the 45 year old, has missed a significant amount of time over the past 2 seasons due to injuries. When healthy, and even at 45 years of age, Johnson can still be effective.