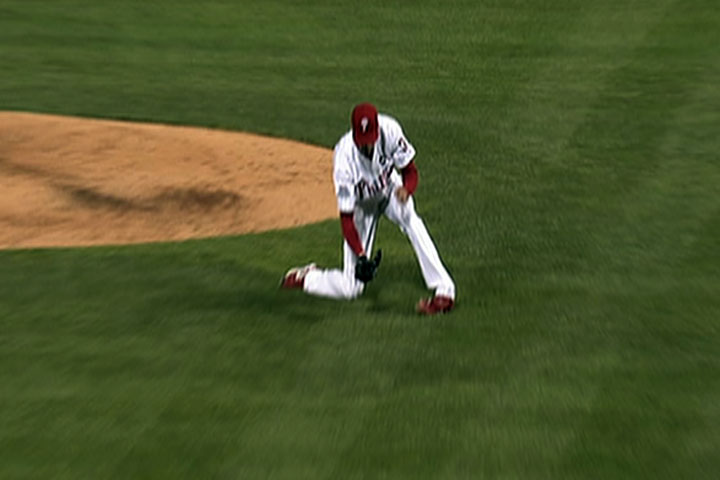 Cole Hamels, who sprained his ankle, could be back on the mound on Friday night against the Braves.
Hamels feels fine with no serious pain, but wants to make sure he is able to not only pitch, but field and hit before he takes the hill.

"That was the big concern: playing my position," Hamels said. "Having to run. I
know I can put down a bunt, but I still have to run to first base. I just can't
put down a bunt and walk to the dugout. And if I was on another team, I would be
bunting to me a couple times, just to see how I do. I need to take some
grounders and cover first. That's a big key."
The World Series MVP has battled injuries and struggles all season, and if Hamels can not make his next start, J.A Happ will likely fill in. But as for now, Hamels is scheduled for Friday.
"Down and in to Maddox.. Line shot! Deep Left! Gotta chance.... Home run!
Gary Maddox has tied up the ballgame at four here in the bottom of the
eighth.