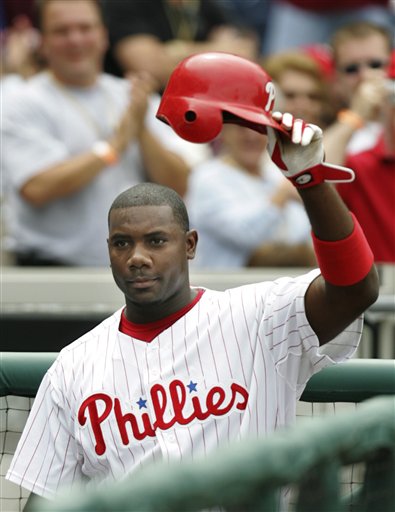 Brad Lidge tossed a pain-free, scoreless inning in Reading on Saturday. Lidge threw 15 pitches and struck out two.
Ryan Howard is hospitalized for the second time in two days. Howard's fever spiked and he is not expected to join the team for Sunday's game.
Howard's streak for most consecutive games played (which currently leads the majors) will likely halt at 373 games today.
Blog Note:
The old url, phanamanda.blogspot.com no longer works. Please use swingandalongdrive.com. If you have the old link on your blog roll or favorites, please change this. Thanks.
Call of the Day:
Harry Kalas was able to call the final out of the World Series. And with the Phillies struggles, this is a perfect time to remind us what was done last year.