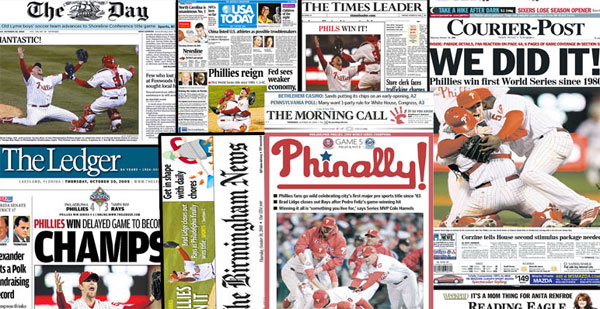 Cole Hamels was originally scheduled to pitch on Saturday, however he is being flip-flopped with J.A Happ. Hamels will now start on Friday.
Hamels will have four starts instead of three before the All Star Game. In addition, he will avoid a long layoff over the All Star Break, something that caused him to "rust" last season.
Brad Lidge was activated from the 15-day disabled list. Left handed relief pitcher Segio Escalona was sent down to Triple-A Lehigh Valley.
MLB Trade Rumors
reports that the Phillies and Colorado Rockies have talked about a deal that would send Jason Marquis and Ryan Spilbourghs to the Phillies for J.A Happ and prospects.
Jayson Stark
reported that "the Phillies have given indications that they'd part with Michael Taylor and/or Jason Donald in a deal for a top starter. However, they won't listen on these players: Dominic Brown, Lou Marson, Kyle Drabek, Jason Knapp, Carlos Carrasco and Antonio Bastardo." He also reported that the Phillies have interest in reigning American League Cy Young winner, Cliff Lee.
The Phillies haven't ruled out Erik Bedard and have considered Zach Duke and Paul Maholm.