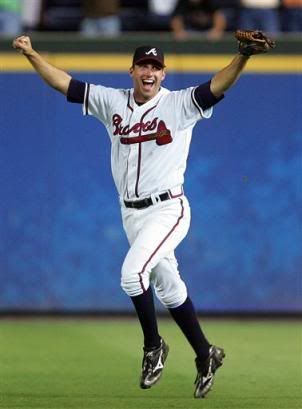 The New York Mets traded Ryan Church to the Atlanta Braves for Jeff Francouer.
Chruch, 30, is batting .280 with 2 HR and 22 RBI and .707 OPS.
Francouer, 25, has one of the best arms in the league. He is also batting .250 with 5 HR and 35 RBI and .634 OPS.


It's a fairly even trade. Francouer's five year age advantage and a semi-increase in defense is good for the Mets, however he can go into painfully long slumps.