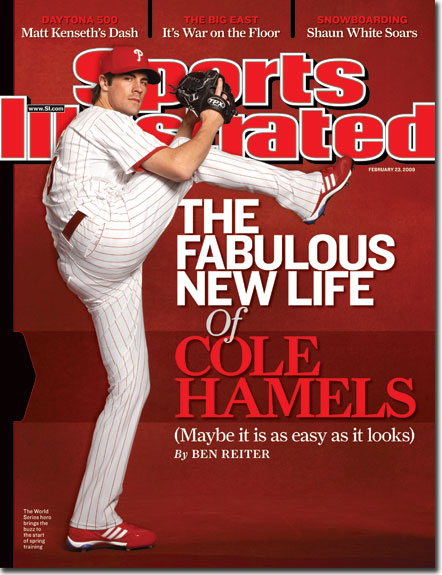 We Should Be GM's
has the "pictorium" of Cole Hamels. With a record of 7-8, an ERA of 4.78 (and 90 ERA+), a WHIP of 1.35, and 22 homers allowed this season, you have to wonder what happened to the NLCS and World Series MVP?
Even this guy has legit advice:
As I stated in
last night's recap
, it's his location. He is missing his spots and leaving pitches over the plate. But could it be the
SI jinx?
Ya gotta wonder.