Also featured on Phillies Nation.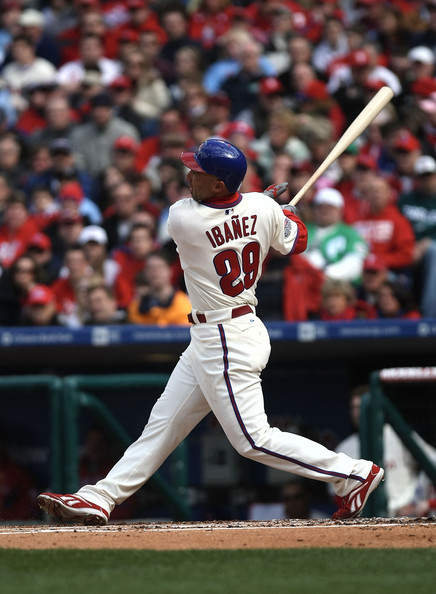 Raul Ibanez was compared to Albert Pujols during the first half of the season. He had a .309 average, .367 OBP, .649 SLG, 1.015 OPS and 22 home runs, becoming the National League All Star's starting left fielder. Since returning from his groin injury, Ibanez has been in a major slump (.217 AVG/.305 OBP/.382 SLG/.687 OPS). In August, he batted .193 with 1 homer. He struck out 26 times.
It's been a while since the loyal Philadelphia fan belted a loud "RAUUUUUUL!" but he has shown signs of coming out of his slump. On Monday, Ibanez hit his second home run in his last 123 at-bats. He was 4-for-11 during the series with the Astros.
The upcoming series against the Nationals could be a huge confidence booster for the left fielder. Ibanez has swatted the Nats this season. He is batting .440 with 6 home runs, 18 RBI, and has a 1.389 OPS against them. Despite Nationals Park being pitchers-oriented, he is batting .481 with 4 HR and 11 RBI, and has a 1.496 OPS there.
After the Nationals series, the Phillies play New York, another team Ibanez has had success against (.255, 3 HR, 10 RBI). This is a big week for Raul, who can turn around his struggles and take advantage of the teams that are in the cellar.