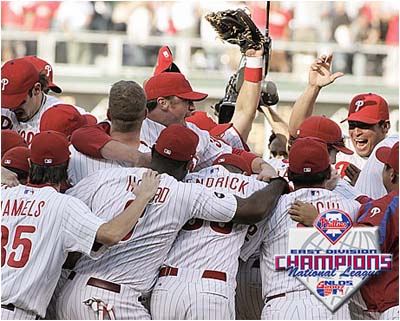 On this day in 2007, the Philadelphia Phillies clinched the National League East. The Mets fell to a 7-0 hole against the Florida Marlins before the first pitch was thrown in Philadelphia.
The epic Mets collapse helped the Phillies win the division for the first time since 1993. There was a huge celebration at Citizens Bank Park that evening, as if it were a World Series title.


Click here
to see the video and re-live the moment.