This is Part I of Swing and a Long Drive's 2008 year in review. The offseason, spring training, regular season and playoffs will all be reviewed. In Part I, we will look at the 2007-2008 offseason.



"Curveball... Struck
him out! The Phillies, are National League East Champions! Look at
the scene on the field. Look at the scene in the stands! This is incredible! The Phillies are National
League East Champions, and will go to the postseason, for the first time since
1993! Wow!"
Harry's Kalas' call of the 2007 National League East Division clinching replayed over and over in our heads. Upset about going 3 and out against the NL Pennant winning Rockies, there was some satisfaction knowing that the Phillies finally made the playoffs. However, the Phillies knew they needed some key acquisitions in order to make in deeper into the postseason.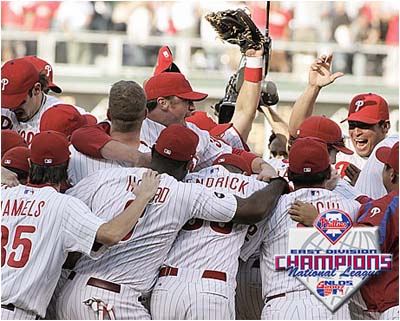 The very first Phillies offseason move extended J.C. Romero's contract to 3 years. The Phillies claimed Romero in mid 2007 after he was released from the Boston Red Sox. Despite a high walk ratio, in 36+ innings, Romero had an ERA of 1.24 with the Phillies. In 2008, Romero continued to pitched well as he ended the year with a 2.75 ERA, not to mention the last win of the 2008 season.
The Phillies biggest move of the '07-'08 offseason came on November 7. The Phillies traded Michael Born, Geoff Geary, and Mike Costanzo to the Houston Astros for Brad Lidge and Eric Bruntlett. Nobody knew what to think of this trade at the time since Lidge never really got his act together after allowing a postseason homerun to Albert Pujols in 2005. Would a change of scenary help Lidge? How would Lidge fair in a hitter's park? Would giving up a speedy player with potential be worth it? We now know all the answer's to those questions. Phillies ex-GM, Ed Wade, didn't make any great trades in his time with Philadelphia, but the Lidge trade helped the Phillies big time.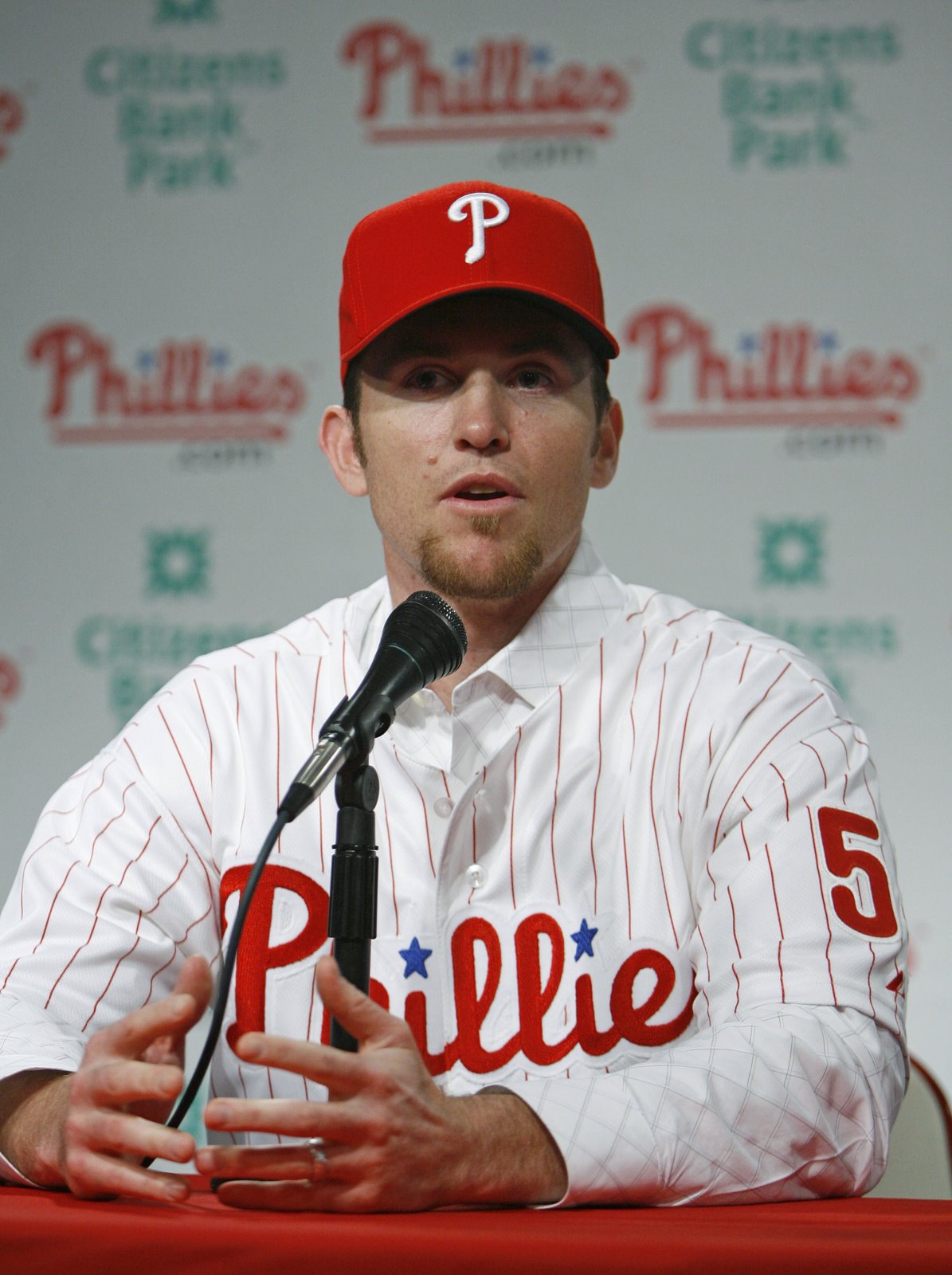 The Phillies later signed So Taguchi, Geoff Jenkins, and Pedro Feliz. Despite missing time due to injury, Jenkins started off the last 3.5 innings of the World Series with a hit. Feliz provided solid defense at third base. Kris Benson was also signed to a Minor League contract, but it never panned out.They also signed Chad Durbin, who proved to be the unsung hero. Durbin finished with an ERA of 2.87
The Phillies also had a key departure in Aaron Rowand. It was unclear of who would be the team leader. It later proved that there was not one leader, but everybody played a role as a leader.
The offseason quickly came to a halt, and it was time for pitchers and catchers to report to
Spring Training
.