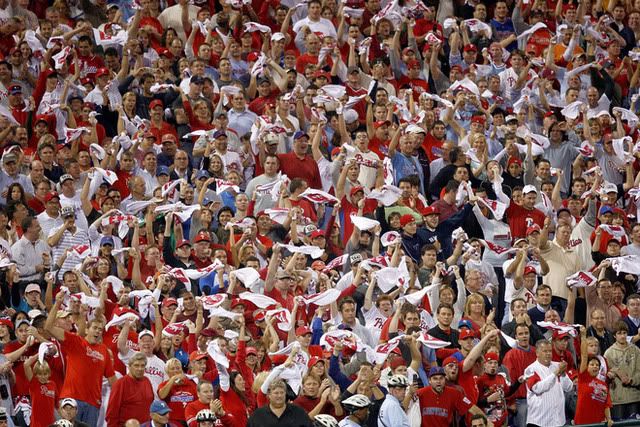 The Philadelphia fans have acted as a tenth player throughout the years. Just 9-13 at home, Charlie Manuel says the Phillies may be trying to do too much, but also has a message for the passionate Phillies fans.

"I notice sometimes when they're talking to us around the dugout, they're
always talking about last year and thanking us for winning and all that,"
Charlie Manuel said. "Of course, they're enjoying the game and they love us, but... well, maybe they should get on us a little bit."

"If you notice, our fans are still into everything. They fill our ballpark
up. And they stay. And that's good. I want them to keep coming to the
games. But I want our fans to start telling them, 'Hey, look: We've got to
win this year, too.'"
While the Phillies have been getting love, Raul Ibanez hasn't in terms of
All Star voting
. The best player in baseball this season is only sixth in the voting for outfield behind Ryan Braun, Alfonso Soriano, Carlos Beltran, Manny Ramirez and Mike Cameron.
While the break isn't for over a month and it may be still early to vote (I'll wait until the end of June), Raul is definitely a deserving starting All Star to this point.
Chase Utley is the leading second baseman for the National League. Ryan Howard and Jimmy Rollins both rank third among their positions.
QUOTE SOURCE:
Philly.com