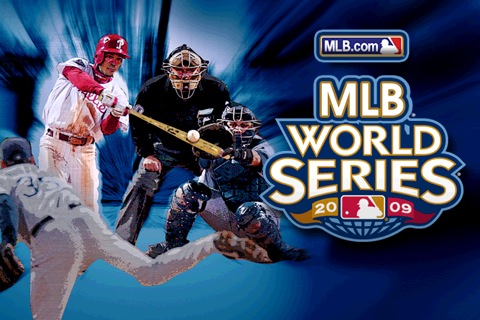 Two of the best teams in baseball will face head to head for their chance to win the Commissioner's Trophy. The Philadelphia Phillies and New York Yankees have two of the top offenses in baseball, but pitching will play a factor in who becomes the 2009 World Champions.
The Yankees pitching staff can be praised with the numbers they've put up in the American League. The pitching staffs match up closely. During the regular season, the Phillies posted a 4.16 earned run average. The Yankees had a team ERA of 4.26, but right now they have some hot hands; the Yankees posted a 2.46 ERA during the playoffs. The two teams have an identical WHIP: 1.35. Both bullpens have posted a 3.91 ERA.
Lee vs. CC
Former Cleveland Indians and Cy Young winners Cliff Lee and CC Sabathia will duel in game one. Unlike the 2008 NLDS, Sabathia will not be pitching on three days of rest. Like Alex Rodriguez, Sabathia has been a much better player during this postseason than in the past. CC is 3-0 with a 1.13 ERA this postseason. Either way, CC vs. Shane: Part II, will be exciting.
Lee's 0.74 ERA this postseason is self-explanatory. However, he is 4-4 with a 5.02 ERA against New York.
The Other Starters
After CC, the Yankees rotation is set for A.J Burnett followed by Andy Pettitte. Burnett struggled in the ALCS, giving up eight runs in 12.1 innings against the Angels. Burnett, an offseason acquisition, will allow a lot of base runners (1.40 WHIP). Pettitte has a 2.37 ERA this postseason.
Pedro Martinez, the Yankees' "daddy," will start game two. Cole Hamels gets pushed back to game three after an inconsistent season. Joe Blanton or J.A Happ could start, but look for them in the bullpen.
Closer
Is there even an argument here? Mariano Rivera is one of the best closers of all time. Brad Lidge has improved during the postseason, but he is no Mo.
Set-Up Man
Joe Girardi put Rivera in for a six-out save in the final game of the ALCS. That shows his lack of confidence in his bullpen. Girardi said that he was going to stick with Phil Hughes, despite his struggles. The 23-year old has given up 3 runs and allowed eleven base runners in 4.2 innings during the playoffs.
Ryan Madson has struggled at times, but his changeup accompanies his high-velocity fastball nicely. We may see others in the eighth, but right now Madson is the go-to guy.
The Rest of the Bullpen
Joba Chamberlin has been shuffled from starter to reliever, but the bullpen is the place he is most effective. The 'pen is also anchored by Phil Coke who has yet to allow a run in the postseason.
Chad Guadin, Damaso Marte, Alfredo Aceves and David Robertson will also be in the 'pen.
Chan Ho Park has pitched well since his return from a hamstring injury. Brett Myers is back after being left off the NLCS roster, but Myers likes to use his struggles as motivation.
Chad Durbin, Scott Eyre and Antonio Bastardo will also be in the 'pen, but also having a few starters gives the Phils an advantage.
Prediction
In 2007, I predicted that the Phillies would beat the Rockies in the NLDS. I haven't made a playoff prediction since. It worked out in 2008, and so far in 2009, so why change that? Cliche? Superstition? You bet – but also take it as a favor. That's what a fan does: stick with what is working.
With that being said, I'll be sitting in the same seat. I will make one exception: the series goes six games.