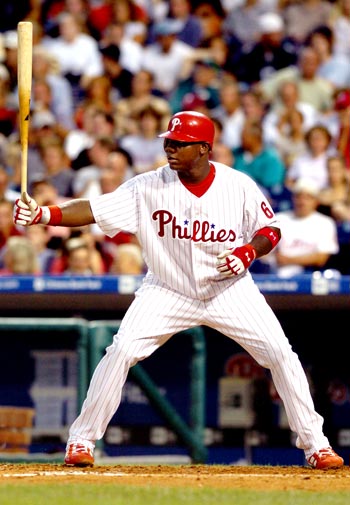 The Phillies cleared their arbitration eligible list, signing their last player, Ryan Howard.
It looked as if there would be an arbitration case. The Phillies were willing to give Howard $14 million, but Howard wanted $18 million. Instead, Howard and the Phillies agreed to a 3 year, $54 million deal, buying out the remaining arbitration years. Howard will be making his $18 million a year.
Leading the league in HR and RBI, Howard finished second in the MVP voting in 2008. He also won the MVP in 2006 and the Rookie of the Year Award in 2005.
Despite his high strike out totals, if Howard continues to produce his power numbers, this is essentially a good deal for the Phillies. Last season, Howard made a record $10 million in arbitration. With his big power numbers, his salary will continue to rise in arbitration. The Phillies could be potentially saving money in the near future.