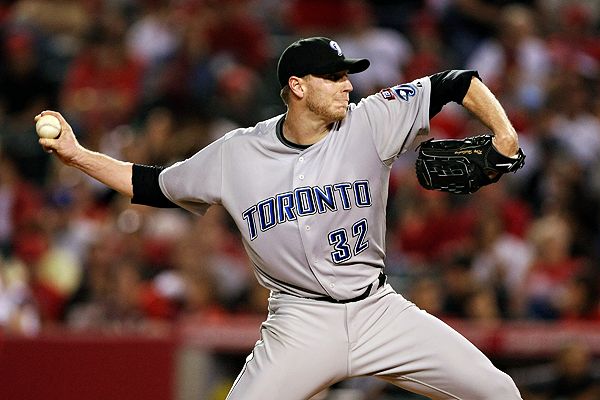 Roy Halladay rumors can not be avoided! Here is the latest surrounding Roy Halladay. The trading deadline isn't until July 31, but the Toronto Blue Jays may create their own Halladay deadline on the 28th.
The
New York Mets
reportedly turned down an offer for Halladay. The Mets and Yankees don't seem to be a big threat to land Halladay. Besides the Phillies, the Brewers, Dodgers, and Giants are making the biggest push for him.
Although Kyle Drabek would likely seal the deal,
SI's Jon Heyman
reports that the Phillies decided not to include Drabek in a trade for Halladay.
The Phillies may also be interested in Cliff Lee if a Halladay deal doesn't pan out. J.A Happ, Dominic Brown, and Carlos Carrasco could get Lee. Other scouts like Michael Taylor and Jason Knapp as much as Drabek.
Yesterday, the Phillies scouted Chad Qualls, although the Diamondbacks are unlikely to trade him. They would want a pitching prospect in return.